Entrance
The hotel is managed, marketed and operated under an International brand, whose 4* and 5* resorts across the world are a symbol of luxury and quality. The architectural intent during the resort's conception was to try and blend all the dwellings into the landscape, respecting the original form of the peninsulas' topography. Thus, the only section of the hotel rising above ground level is the tent-like structure which includes the lobby, a wine bar, restaurants, shops, a conference room and other facilities.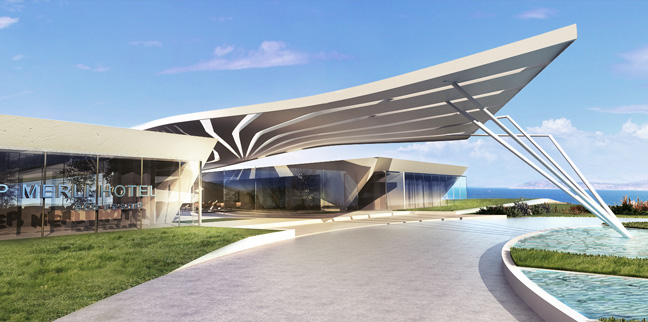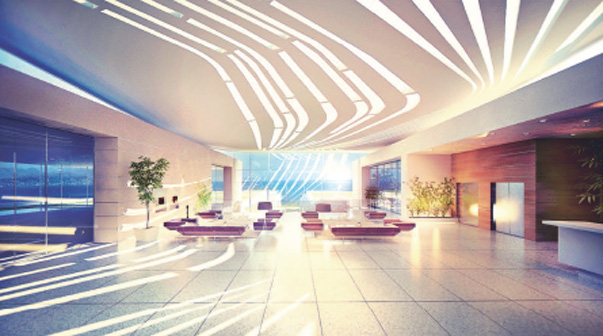 The Hall
While in the lobby, a look towards the west will provide a magnificent view of the Ionian sea and the sunset. As one moves towards the gigantic windows, the hotel's restaurants and additional facilities are also observable.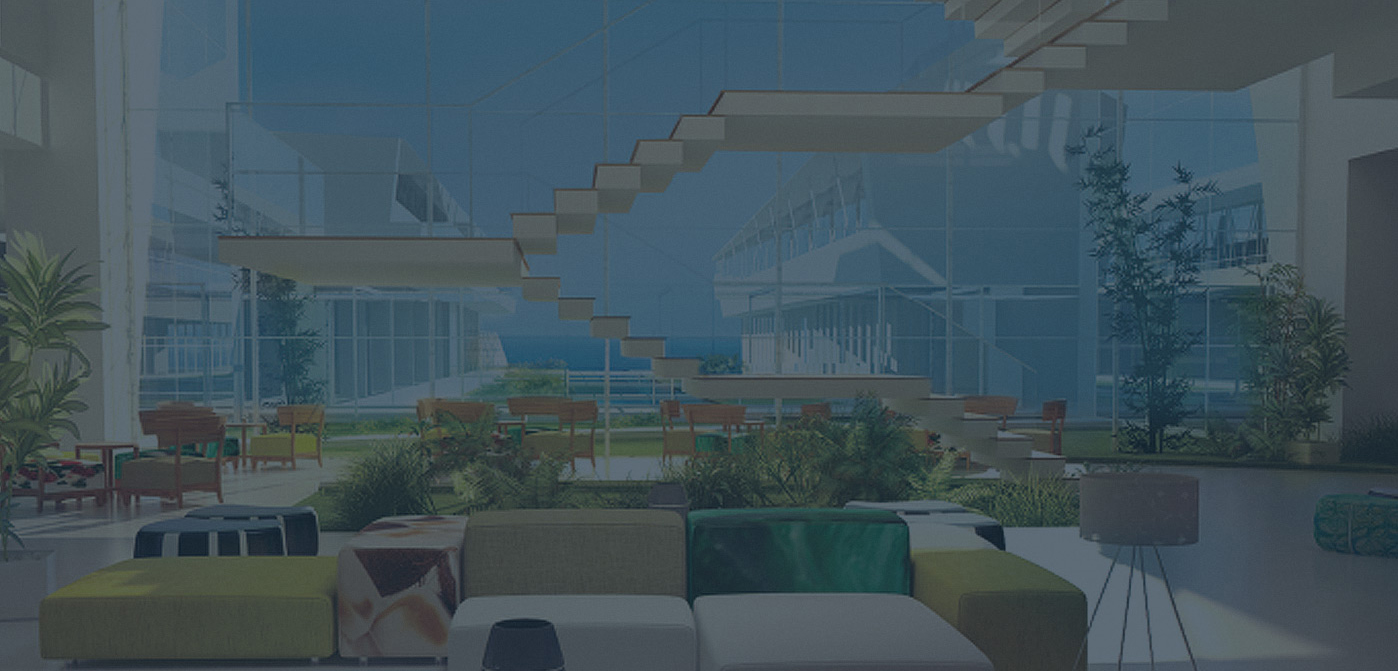 Interior
The presence of the sea view will never leave you neglected as you wonder around the modernly design hotels common areas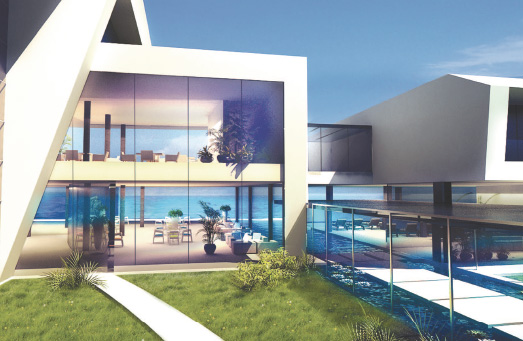 The Spa and Wellness Centre
The signature Spa and Wellness Centre located on the ground floor is state-of-the-art, ensuring maximum privacy, tranquility and relaxation for hotel guests.
Facillities
Whether you're seeking great food and drinks, a nice swim followed by a hot sauna, or an afternoon promenade after a long day of visiting historic sites and doing sports, the 5-star hotel offers it all. The friendly, 24-hour staff (including concierges) will go out of their way to make your stay in the resort or residence perfect. The staff can arrange tours, tickets, restaurant bookings, chauffeur and taxi services upon request, while also recommending the best attractions and other not-to-be-missed activities outside the resort.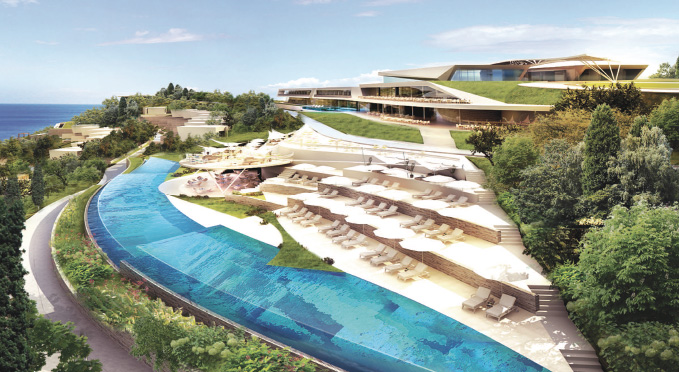 The Outdoor Pools
A modern architectural translation of the Bistrica river's natural form , the outdoor pool is 90 meters long. The pool blends beautifully with its surroundings , through its infinity effect which visually unifies it with the sea.