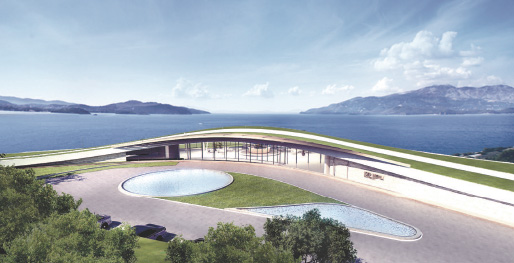 Entrance
Positioned at a higher altitude of the peninsula, the entrance to the family hotel protrudes above ground level, allowing for a romantic portrait of the accompanying facilities through its windows. The entrance's "all along the watch tower" concept unifies the importance of first impressions.
The Lobby
The first chapter in the story of your experience at the hotel starts with the Lobby. The arrival, first encounter and departure all happen here, in this beautifully-designed space which showcases magnificent views of the Ksamil and Corfu islands, making the space memorable long after leaving.
Bars & Restaurants
Descending beneath the ground level, the main functions and public areas of the hotel lie scattered, allowing the concept of an ancient "Agora" to take life. The second level is characterized by bars, shops, offices and operational areas, while the third level is home to the hotel's gastronomic experiences.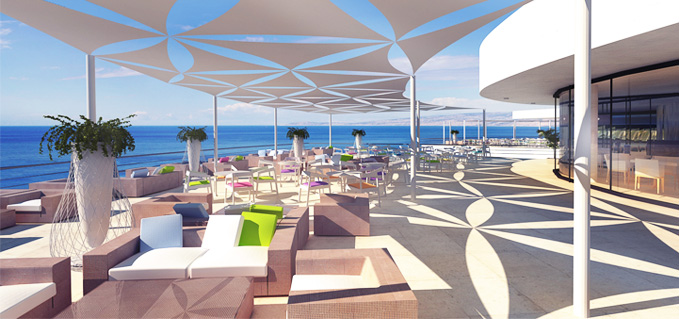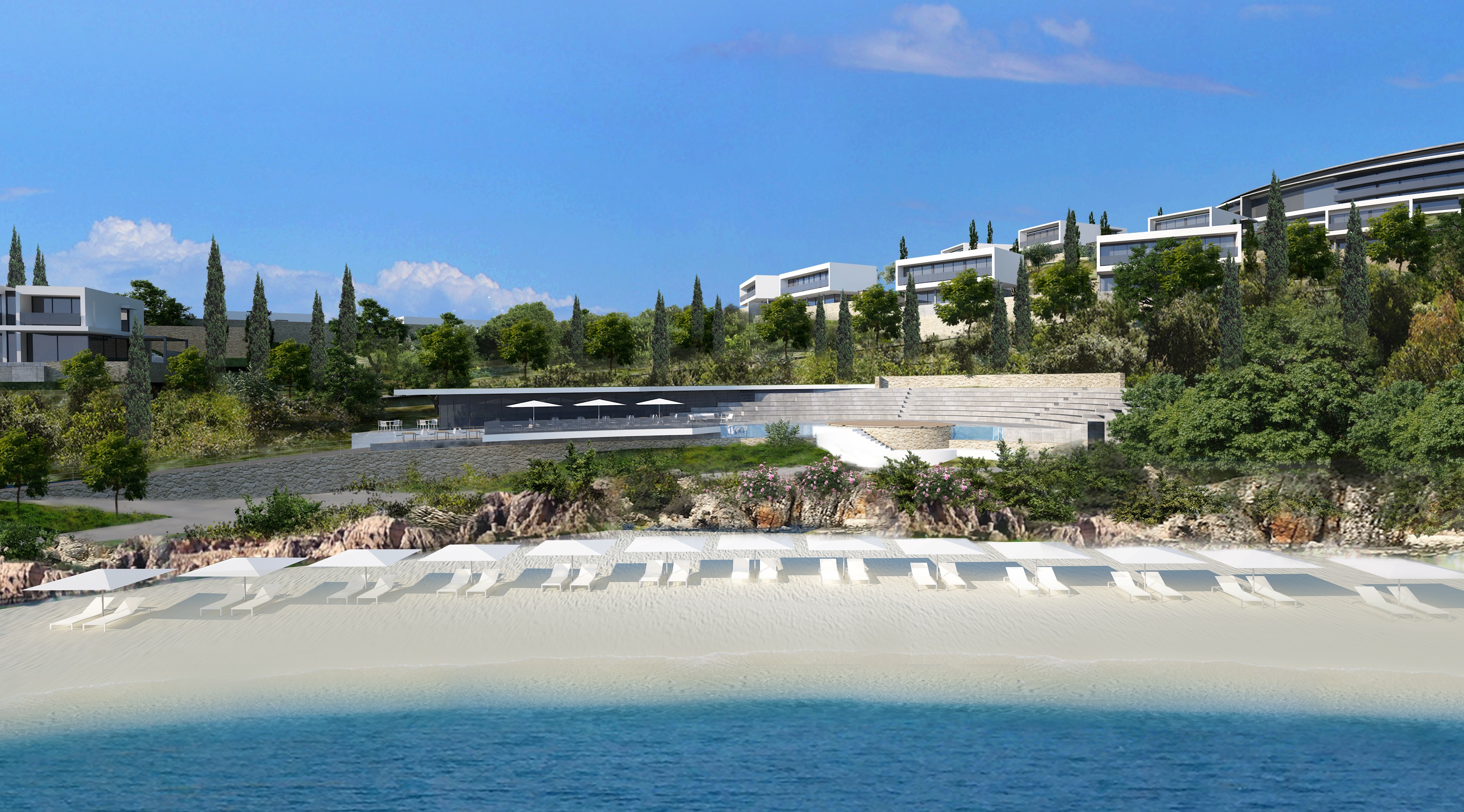 Outdoor Pool
The pool and related activities occupy the lowest level, keeping the area in touch with nature, the deep-blue sea and the gentle southern breeze
The Southern Peninsula
Respect towards nature and the buildings' harmonization with the landscape were primary concerns during the resort's conception. Thus, the design of the hotel goes hand in hand with the rest of the peninsula, managing to fulfill all functional requirements while maintaining a minimal architectonic impact on nature.